Sigríður Helga Sveinsdóttir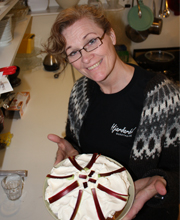 Sigríður Helga Sveinsdóttir known as Helga took a risky decision to move with her family from Reykjavík, back to her home area after 7 years in Reykjavík and 10 years at the same 9 to 5 work. Helga and her family dedicate themselves to make your stay at Hotel Hjarðarból as wonderful as possible, Helga has a small project which you might call her fourth child, which is the breakfast buffet at Hjarðarból, on the buffet there are for example 8-12 types of jam, all of which are made at Hjarðarból and can be purchased at the lobby.

+354-840-1574

helga@hjardarbol.is
Guðbrandur Sigurðsson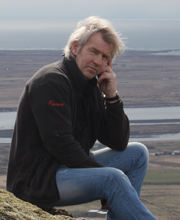 Guðbrandur Sigurðsson is Helga's husband for many years, together they have raised three children, moved to Denmark, started a restaurant and a lot of other crazy adventures, now they have taken it upon themselves to make Hjarðarból one of the greatest accommodations in Iceland, Guðbrandur is a carpenter and has worked in that field throughout most of his life so renovations won't be a problem.

+354-840-1574

hjardarbol@hjardarbol.is
Þórður Jóhann Guðbrandsson (Thor)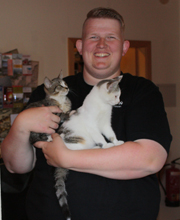 Þórður is Helga and Gudbrand's third child and their only son, the first three letters in his name are Þór which is pronounced Thor so he is always called Thor, Þórður moved back home to be a part of this fun and exciting adventure. Þórður was working in the west of Iceland on a dairy farm, during that time he gained a lot of experience in tourism so naturally, he saw the opportunity to be a part of Hotel Hjarðarból to make sure that Hjarðarból is people's first choice when looking for a place to stay in south Iceland. Þórður's main job is making sure you know we exist.

+354-772-4111

thordur@hjardarbol.is